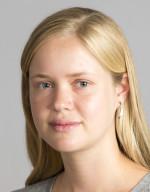 Publications
Gradient-free determination of isoelectric points of proteins on chip.
– Physical chemistry chemical physics : PCCP
A microfluidic platform for quantitative protein studies
– EUROPEAN BIOPHYSICS JOURNAL WITH BIOPHYSICS LETTERS
Kinetics of fragmentation and dissociation of two-strand protein filaments: coarse-grained simulations and experiments
– The Journal of Chemical Physics
A Microfluidic Platform for Real-Time Detection and Quantification of Protein-Ligand Interactions.
Quantitative thermophoretic study of disease-related protein aggregates
Microfluidic Diffusion Analysis of the Sizes and Interactions of Proteins under Native Solution Conditions.
Force generation by the growth of amyloid aggregates
– Proceedings of the National Academy of Sciences of the United States of America
Molecular Rotors Provide Insights into Microscopic Structural Changes During Protein Aggregation.
Rapid sizing of proteins in complex solutions
– EUROPEAN BIOPHYSICS JOURNAL WITH BIOPHYSICS LETTERS
Enzymatically Active Microgels from Self-Assembling Protein Nanofibrils for Microflow Chemistry