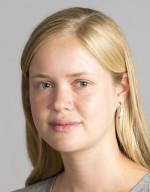 Nucleation and Growth of Amino Acid and Peptide Supramolecular Polymers through Liquid–Liquid Phase Separation
Nucleation and Growth of Amino Acid and Peptide Supramolecular Polymers through Liquid-Liquid Phase Separation
– Angewandte Chemie International Edition
Rapid two-dimensional characterisation of proteins insolution
– Microsystems & nanoengineering
Combining Affinity Selection and Specific Ion Mobility for Microchip Protein Sensing.
Microfluidic approaches for probing amyloid assembly and behaviour
Gradient-free determination of isoelectric points of proteins on chip.
– Physical Chemistry Chemical Physics
A microfluidic platform for quantitative protein studies
– EUROPEAN BIOPHYSICS JOURNAL WITH BIOPHYSICS LETTERS
Kinetics of fragmentation and dissociation of two-strand protein filaments: Coarse-grained simulations and experiments
– The Journal of Chemical Physics
A Microfluidic Platform for Real-Time Detection and Quantification of Protein-Ligand Interactions.
Quantitative thermophoretic study of disease-related protein aggregates.