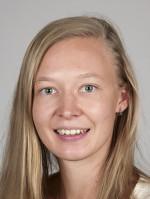 Schmidt Research Fellow
I am a post-doctoral researcher supported by the Schmidt Science Foundation in partnership with the Rhodes Trust and a fellow at St. John's College. My research focusses on developing new experimental and predictive computational methods for examining the behaviour of biological molecules and systems, in particular proteins.
Proteins are the executive molecules of life that through diverse set of highly integrated and tightly regulated interactions set the molecular basis for our well-being. Yet the diverse and dynamic nature of proteins has made it challenging to devise methods that could be effectively used for understanding the roles of proteins in human health and disease. As part of my research, I bring the state-of-the-art micron and nano scale fabrication and flow engineering approaches that I developed during my PhD research together with single molecule optical tools and machine-learning based computational approaches to develop methods for understanding the diversity of the biological roles of proteins. One of my key interests is to develop an explorative probe-free platform for single cell proteomic analysis.
My personal website: http://www.kadiliissaar.com/