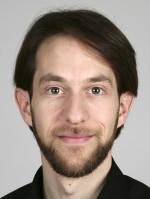 Research Associate
Interested in the interactions of biological molecules, such as protein-protein interfaces, protein folding and the interactions of small molecules with proteins. Excited about method development projects where knowledge is not only accumulated but also used to design and develop new technologies, therapeutics or diagnostics.
Currently working on a novel way to target the Aβ peptide implicated in Alzheimer's disease.
Previous education: B.Sc. in Mathematics and Biology (2015), M.Sc. in Biochemistry (2017); both from the Hebrew University of Jerusalem.