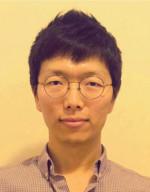 Publications
Application of Lysine-specific Labeling to Detect Transient Interactions Present During Human Lysozyme Amyloid Fibril Formation.
The Significance of the Location of Mutations for the Native-State Dynamics of Human Lysozyme.
Systematic development of small molecules to inhibit specific microscopic steps of Aβ42 aggregation in Alzheimer's disease
– Proceedings of the National Academy of Sciences of the United States of America
Investigating the effects of a chemical probe on the native structure and misfolding of human lysozyme
Analysis of the native structure, stability and aggregation of biotinylated human lysozyme.
Removal of intact β2-microglobulin at neutral ph by using seed-conjugated polymer beads prepared with β2-microglobulin-derived peptide (58-67)
Nanoporous protein matrix made of amyloid fibrils of β2-microglobulin
Seed-Conjugated Polymer Bead for β2-Microglobulin Removal at Neutral pH
– Journal of Microbiology and Biotechnology