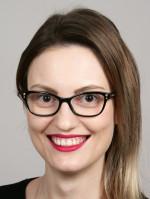 Royal Society Newton Fellow
Sequential dual site-selective protein labelling enabled by lysine modification.
– Bioorganic and Medicinal Chemistry
Precise installation of diazo-tagged side-chains on proteins to enable in vitro and in-cell site-specific labelling
A Microfluidic Co-Flow Route for Human Serum Albumin-Drug-Nanoparticle Assembly.
– Chemistry: A European Journal
Enhancement of the Anti-Aggregation Activity of a Molecular Chaperone Using a Rationally Designed Post-Translational Modification
Quaternization of Vinyl/Alkynyl Pyridine Enables Ultrafast Cysteine‐Selective Protein Modification and Charge Modulation
– Angewandte Chemie International Edition
Efficient and irreversible antibody-cysteine bioconjugation using carbonylacrylic reagents.
New methodologies in organic synthesis using the Wolff rearrangement from unsaturated diazoketones
Stoichiometric and irreversible cysteine-selective protein modification using carbonylacrylic reagents.
Divergent Roles of Urea and Phosphoric Acid Derived Catalysts in Reactions of Diazo Compounds
Advances in the enantioselective metal-catalyzed N-H and O-H insertion reactions with diazocarbonyl compounds
– Current Organic Synthesis